Geography Gameshow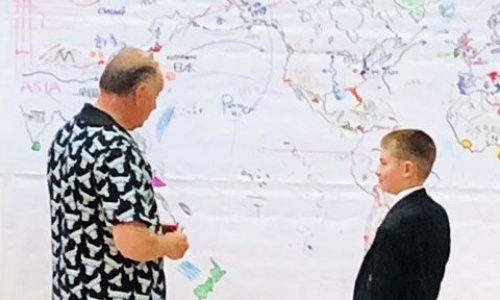 On Wednesday 27th April, the Year 7s were treated to a visit from The Geography Gameshow to improve their wider knowledge of the world!
Neal has travelled from Boston USA and PCS are one of only a few schools in the UK who are fortunate enough to enjoy his show. The centre piece of the show was Neal showcasing his amazing talent of being able to draw the entire world map from memory, filled with fascinating anecdotes and facts to help students learn more about the geography and history of discovery.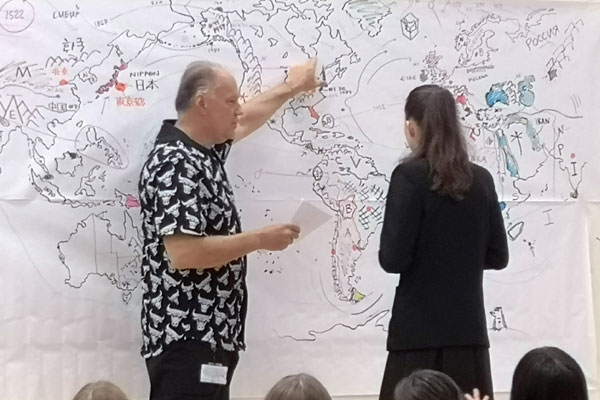 Throughout students are encouraged to engage in the show by answering questions and memory-based challenges, a big well done to the following Year 7 students for their answers in the first session and for winning a prize: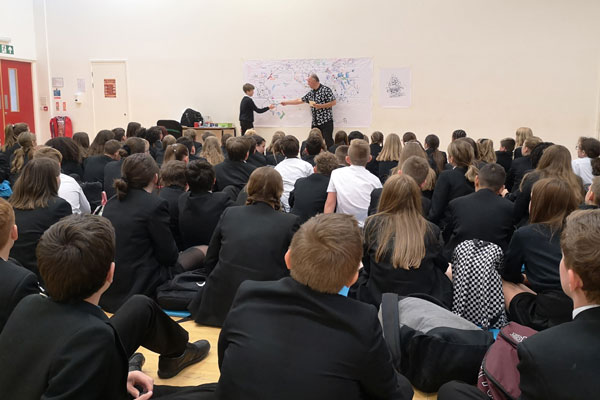 Amber H, Scarlet R-B, Finley A, Rosie T, Corey S, George N, Sahil K, Noah C, Keir F, Adam C, Eli M, Freya H and especially Zac S for his amazing geography knowledge!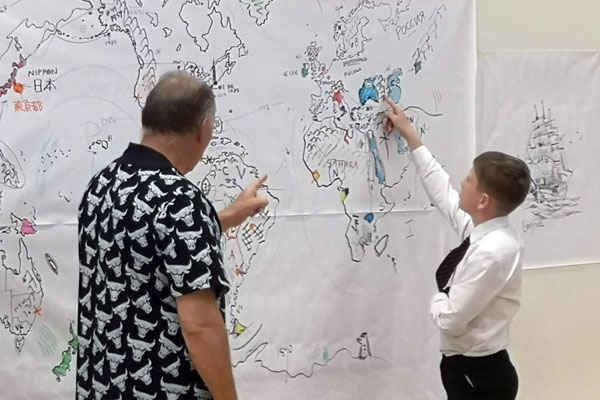 In the second show more of our students were able to become personally involved. Josh W, listened carefully to the guidance from Neal to plot a flight across the Pacific Ocean and then locate Fiji. Abi M enjoyed the 'mountaineer' game and was able to locate some of the famous and less well known mountain ranges of the world. Tareq A showed amazing geographical knowledge when he had to locate over 40 countries in the quick fire 'Money Game'.The show ended with Hayden D successfully completing the 'Final Game' without hesitation.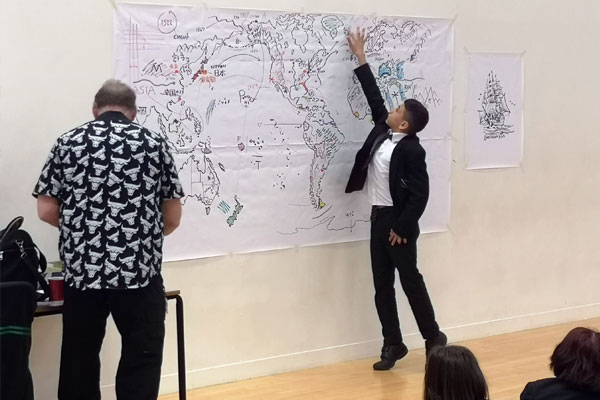 All of our Year 7 students listened really attentively and were an excellent audience, well done Year 7.