Geography Gameshow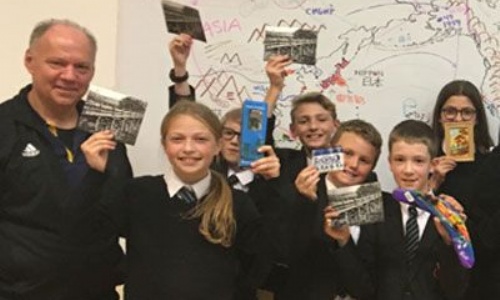 PCS were glad to welcome the return of the Geography Gameshow on Thursday 1st December 2022.
In February 2008, PCS was the first school in the UK to ever experience the Geography Gameshow and we are so glad that he considers PCS his 'home' school when he comes to England.
We know that Neal has such a busy schedule and for our students to benefit from being one of only a few schools in the UK to experience the Gameshow we feel truly privileged. All of our Year 7 students enjoyed watching Neal drawing a map of the world from memory in two sessions during the day.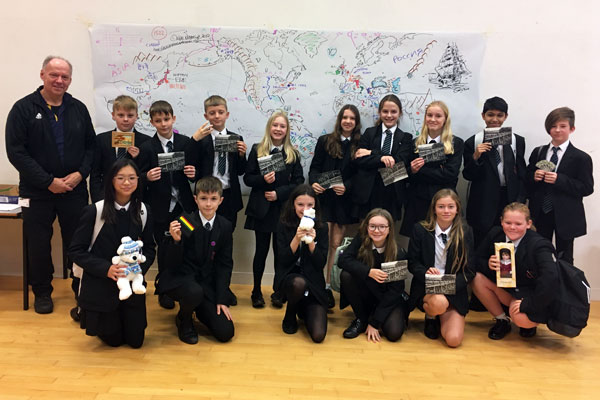 Neal has the capacity to engage all the students during his Gameshow. Through the Gameshow students appreciate the importance of taking responsibility for their own learning, by paying close attention, developing their skills, they can be successful. He shares his talent for drawing but emphasises that it doesn't always work first time. As he said, "We are only as good as what we give an assignment. We all need to practice."
By asking some Geography questions at the start many students realise that there is much about the world they do not know about, from capital cities, to lakes and mountains as well as the history of countries. This is true for many lessons in school. At the beginning of a lesson students may not know about the topic they are about to study. However, we hope all will make progress and develop their skills and understanding by the end of the lesson.
Throughout the show Neal draws a map of the world from memory. Including historical facts, stories of his travels and clues to help students remember important information. For example, between Algeria and Morocco we use the same initials to remember the Atlas Mountains.
The Year 7 students were amazed at Neal's artistic talents but the Gameshow comes into its own when students have the opportunity to win prizes from around the world based on what they have learnt. Successful students included Megan, Oliver, Leo, Chloe and Charlie from the B band performance. Winners in the afternoon included Josh, Ellis, Cassie, Mia and Scarlet. Neal also emphasises that we should not be afraid to make mistakes as we can always learn from these. By the end of the Gameshow Neal has shown the importance of listening and engaging. Much to their amazement the students know the answers to the initial questions asked at the start.
A great big thank you to Neal for yet another fantastic event.
Nicola Boyd
Geography