PCS Open Evening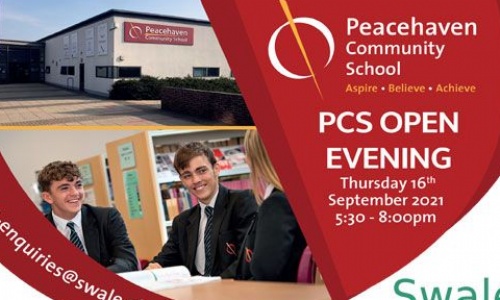 We are looking forward to welcoming all year 6 children and their parents and carers in our community, to our live Year 6 Open Evening on Thursday 16th September.
The evening will run from 5:30pm - 8:00pm. You can drop in at any time during the evening for a tour of the school, and you will have an opportunity to meet all the teaching staff in their different subject areas, as well as talk to students about life at PCS.
There will be 2 Headteacher talks in the main hall at 6:00pm and 7:00pm.
There will be an opportunity the following week for parents and carers only to visit the school during lesson time. Further details regarding booking appointments will be made available on the evening.
We hope that all the questions you may have about your child joining PCS will be answered on the evening, however, if you require any immediate information about our school, please email us at pcs-enquiries@swale.at or call our enquiries line on 01273 581100.
A virtual tour will be made available on the website later in the month.