Charity Challenge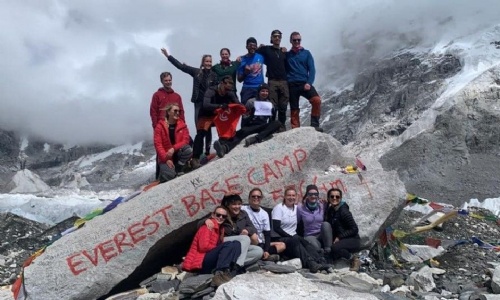 In August, an ex PCS student Henry Swain will be taking part in a 12-day trek in Nepal. He will be climbing to Mount Everest base camp to raise money for the Meningitis Research Foundation.
The Meningitis Research Foundation is a charity tackling two deadly diseases, Meningitis and Septicaemia. Both have the capacity to kill in less than 4 hours and without treatment, the death rate can be as high as 70%.
The research that MRF conducts relies on donations and any contribution will be felt for years to come. We have spoken to students about the challenge this week and we will have donation buckets outside of school on Monday and Tuesday morning next week.
If you wish to, you can make a donation through this just giving link. https://www.justgiving.com/fundraising/henry-swain
Here's how your money can help:
- 90p buys hope for families when a child is recovering from Meningitis
- £10 per month provides answers by testing eight teenagers for the presence of the virus
- £20 alerts 1,000 students to the importance of Meningitis vaccines
- Just £8 a month gives 100 doctors the tools to help diagnose meningitis
- £2,000 supports researchers delivering new vaccine trials
Please watch the video from Henry to find out more.