End of Term Letter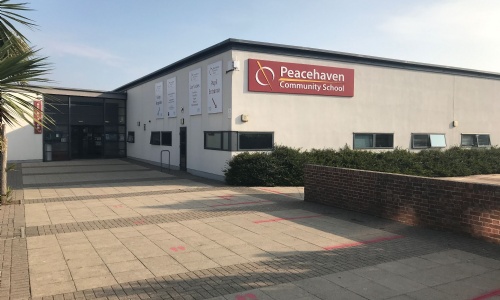 Dear PCS Families,
We have arrived at the end of a very different academic year and I want to thank you for the continued support you have given to our school.
From September, there are changes planned to the structure of the school day that will enhance the learning experience for our students.
Student's timetables will move from a two-week to a one-week timetable. To ensure that we have a broad and balanced curriculum accommodating all subjects, we will move to six periods in the school day, each of which will be 55 minutes long. The structure of the school day will be:
08.40 Lesson 1
09.35 Lesson 2
10.30 Break time
10.50 Lesson 3
11.45 Lesson 4
12.40 Lunch time
13.10 Lesson 5
14.05 Lesson 6
15.00 End of the school day
In addition, we will have 'Tutor Drop In' from 08.30 until 08.40. This will allow students to speak with their tutor each morning if they wish to, so that they can prepare for the day ahead and obtain any assistance they may need. Tutors will make appointments to speak with their tutees at this time, as well as accommodating those students who want to drop in.
Students not attending Tutor Drop In will go straight to their first lesson at the start of the school day at 08.40, where the register will be taken. We will also continue to offer Breakfast Club from 08.00. Students should arrive at school so that they can be in school and begin lesson 1 at 08.40.
Uniform expectations
At PCS we have clear guidance on uniform expectations for students in our community. It is important that everyone has clarity on what is permitted to minimise time being spent dealing with these issues in school. Our uniform is rightly inclusive, reasonable and academic - and supports our focus on student learning and not their appearance. Issues of equality and wealth are also factors in why we set out a specific uniform, which includes guidelines on shoes, make-up and jewellery. Here at PCS, boundaries for what we accept in terms of uniform are important so that everyone knows what is expected and we can keep a set of common standards that allow focus on learning and leave no student feeling disadvantaged.
Here is the link for our school's uniform policy and expectation:
Arrangements for the start of the new academic year:
Wednesday 1st September:
INSET for teaching staff
Thursday 2nd September:
INSET for teaching staff
Friday 3rd September:
Year 7 students - 8.40 am
Year 11 students - 9.10 am
Year 10 students - 9.40 am
Year 9 students - 10.50 am
Year 8 students - 11.20 am
It is the time of year when we bid farewell to some staff members who go on to other ventures. We give our thanks and send best wishes to:
Mr Sam Anderson
Ms Madi Bliss
Ms Katrina Casterton
Mr Andrew Duck
Mr Mark Grundy
Mr Mikey Lear
Ms Susannah Moroney
Ms Clare O'Rourke
Ms Beccy Pook
Mr Gianluca Pretta
Mr Darren Warner-Swann
Although we are sad to say goodbye to the departing staff, we hope that our students have a good summer break and look forward to the start of a new academic year in September.
Rachel Henocq, our new Headteacher, and the team will be welcoming our new Year 7 students to PCS, along with all of our students into their new year groups, and guiding them through the next stages of their learning journey.
On a more personal note, I have thoroughly enjoyed being Head of School at PCS and am extremely proud of all of our students. I wish them every success in the future and for them to be the best they can possibly be. Thank you; it is our students and community that makes this school the special place it is.
Enjoy the summer holiday and take care.
Yours sincerely,
Darren Warner-Swann
Head of School