We are the Champions!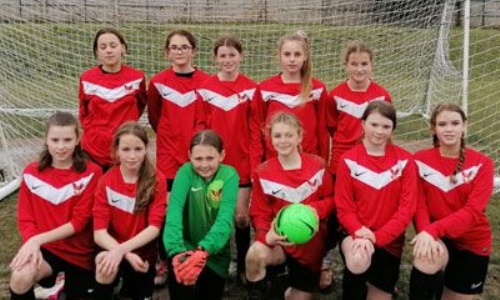 Peacehaven community school Year 7 girls are County Champions!!
What an incredible achievement. The girls worked extremely hard to secure a 2-0 victory against Millais with goals scored by Jasmine and Lola. We are super proud of all of the girls and every single person who turned up on the day to bring the trophy home in front of a good crowd.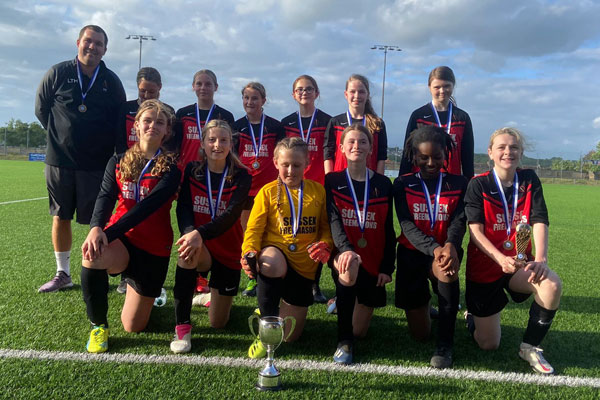 Brighton and County Cup Champions 2021-22...... WOW!!

The Year 7 girls made a great start to a big week by winning the Brighton Cup final 5-0. Please congratulate them, this is only the second time we have ever won the Brighton Cup as a school.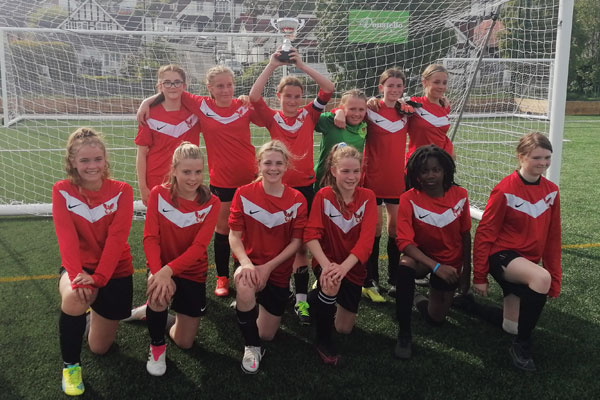 The PCS year 7 football girls team have created history by making it to the Brighton Cup final, as well as a first ever school appearance in a County Cup final.
The girls have shown all of PCS's core values, and it's a big reason for their massive success this year.
Well done to Sadie, Grace, Chloe, Lola, Charlotte, Lexi, Jasmine, Brooke, Chrystal, Sajor, Kyla, Emily.