Letter from Headteacher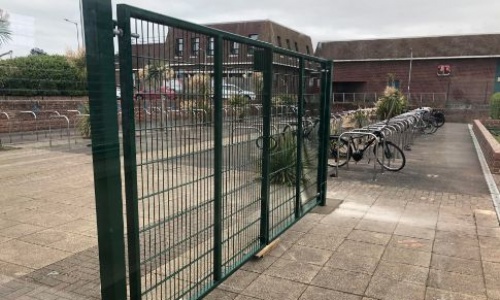 Dear PCS families,
I hope you have had a lovely weekend. Here are some updates:
New fencing
Some of you may have noticed that we have started to erect fencing at the front of the school. This will enable us to use the space much more effectively as it will now be a secure area which will be used by students during break and lunchtime. The disabled access remains in the same location, by the disabled parking bays and both sets of gates will have a buzzer to contact reception. Students will be able to access this area in the mornings to lock up their bikes and scooters.
Times of the school day from September 2022
We have completed some staff and student voice around our school day in light of the
Government White paper and most importantly around student mental health and wellbeing and the value of having more dedicated contact time with an individual 'mentor' whilst still delivering a broad and balanced curriculum. More details to follow, but the changes include daily contact with a specific teacher to support students with bespoke intervention, two lunch sittings which will enable students better access to outside and inside spaces and reduced wait time to collect food. We will also be extending the day to 15:10 to enable us to meet government requirements as well as ensure students get enough time at lunch and in lessons. The school gates will still open at 08:25 and lesson one will still begin at 08:40.
Contacting the school
Please be reminded that parents/carers will only be allowed on site for pre-arranged meetings. The school day is busy and our staff will not be able to attend to people who turn up without an appointment. We make it a priority to respond to calls and emails as soon as possible. If your child tells you about something that has happened during the day I would urge you to listen to them, reassure them that you are taking them seriously and that you will contact the school to find out more about the situation. Please be mindful that there is often context and perceptions that need to be explored. In some cases we will already have some information on the matter, but in others we may not, so it is important that voices are heard. We will always look into these matters, however, I will not tolerate people being rude or threatening to staff.
Student activities
Well done Y11s for their amazing focus towards their Y11 final assessments. We are all so proud of how you are handling this.
We are very much looking forward to next term. Lots of activities are in place for our students to take part in covering a range of genres, so there is something for everyone. We will be starting a new timetable in July, so students get to experience their new classes for next year which will help with their transition. Term 5 is going to be hard to beat with so many wonderful team and individual successes. Thank you for your support and for celebrating those special achievements. For some of our community it is the emotional resilience they show by attending school each day in difficult circumstances, for others it is presenting work to a class for the first time and lots have supported others to be the best version of themselves. We have a rich, diverse and wonderful community.
Yours sincerely,
Rachel Henocq
Headteacher