DofE Expedition
An excited team of year 9 students set out on Thursday morning under dark grey skies, laden down heavily with their tents, sleeping bags and cooking equipment ready for their 6-hour hike before setting up camp. (Slightly longer for those who took an accidental detour from their route and those who had an unexpected encounter with some cows!)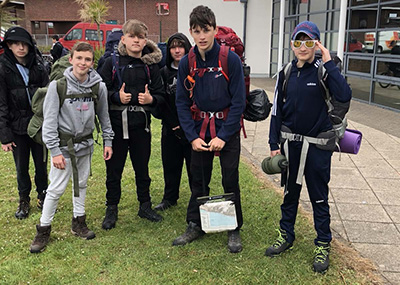 2 groups left from PCS and the other 2 took the minibus to Ditchling Beacon. Both groups were heading for our campsite destination, the beautiful Chalky Downs campsite tucked into Bevendean farm.
Despite the wind, the walking conditions were perfect, the rain held off and all groups had set up camp by 6:30pm. Some fantastic meal plans created some delicious meals and students settled in for the evening.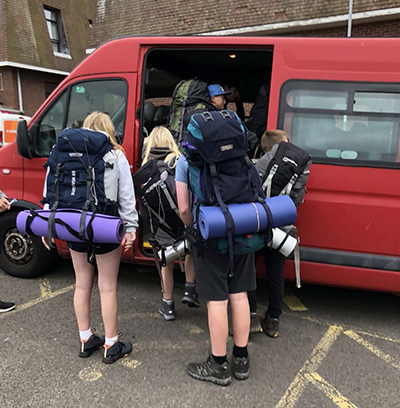 The following morning was an early start - birds sing very loudly at 4:30am - we awoke to sun shining through the tents and after having prepared a hot breakfast, students continued on with the next stage of their routes. It was a very hot and exhausting day. Carrying a heavy rucksack across the South Downs for a second day after camping out takes huge amounts of resilience.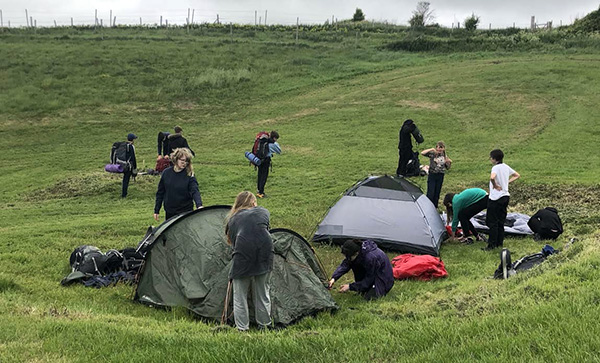 Students started to arrive back at school from 2:45pm, weary but happy and very proud of their accomplishment. Students impressed accompanying staff with their fantastic team working skills and support for each other.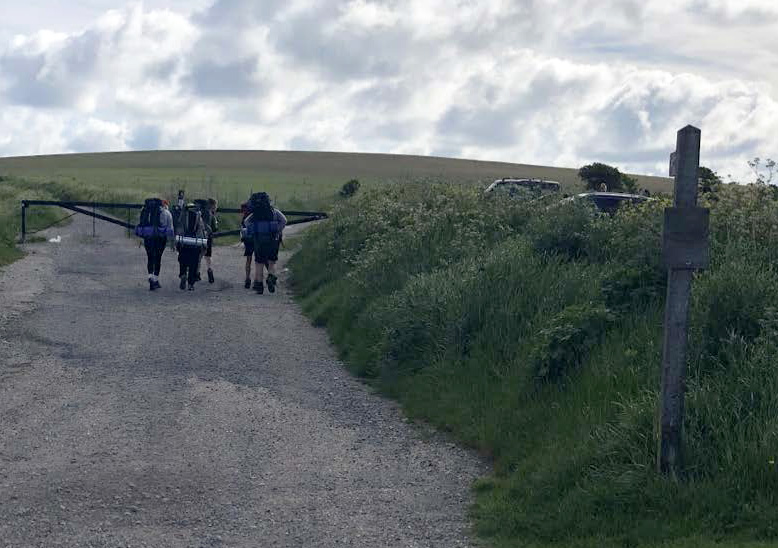 We are now looking forward to taking year 10 out for their expedition at the end of June.