Library Information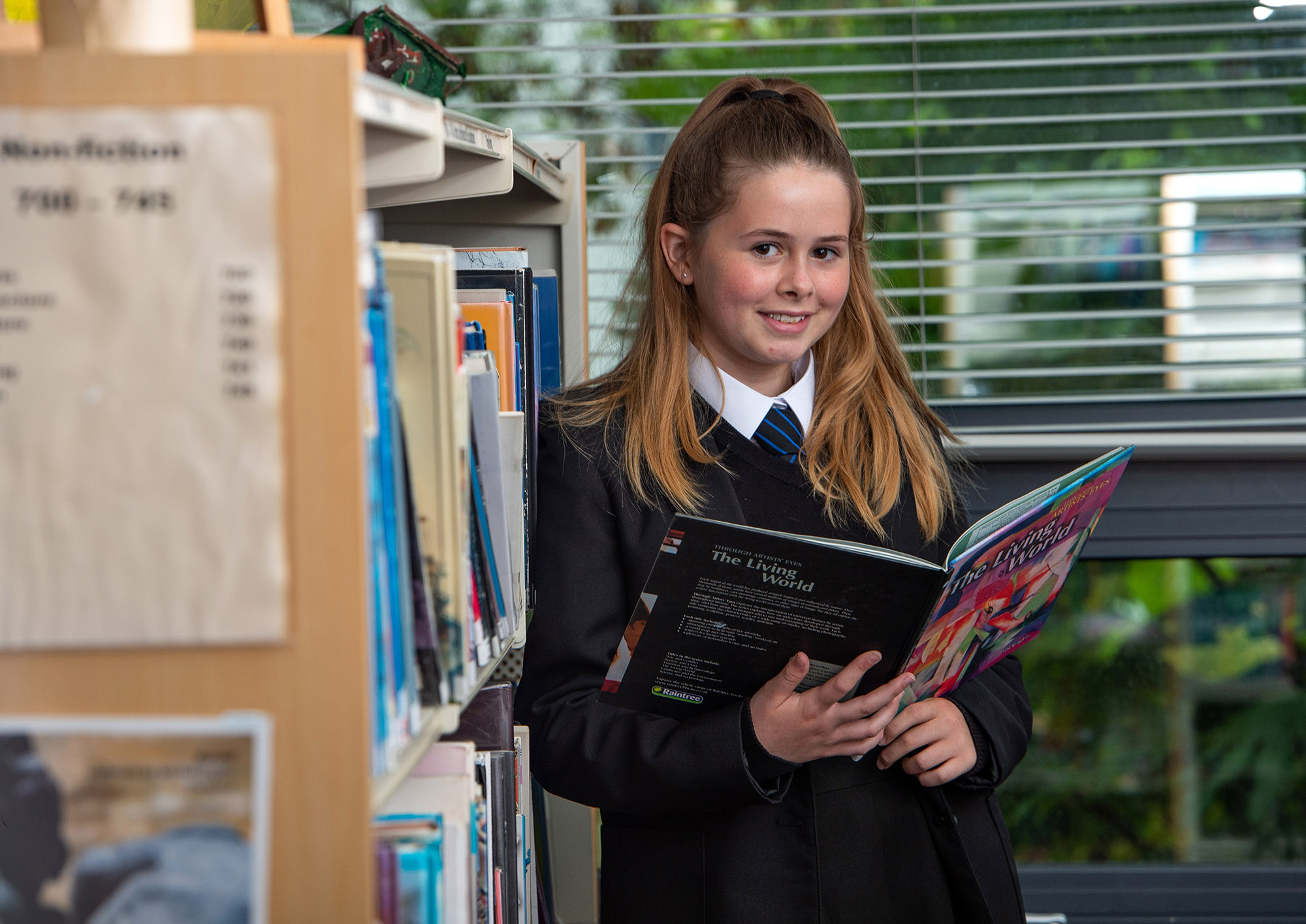 Welcome to our Library, a vibrant hub of learning where literacy is at the heart of our drive for academic excellence. Our well-stocked library is a testament to our commitment to fostering a lifelong love of reading and ensuring that every student achieves their full potential.
At Peacehaven, our library plays a central role in promoting literacy across the curriculum. We understand that strong literacy skills are crucial for academic success and personal development, and our dedicated library staff collaborate with teachers to create engaging resources and activities that complement classroom learning.
Our extensive library collection, curated by our experienced staff, reflects our core values of inclusivity and resilience. With a diverse range of engaging and thought-provoking resources, we aim to nurture curiosity, critical thinking, and empathy in our students, empowering them to excel academically and become responsible global citizens.
The library comes alive with a variety of events and activities to further encourage a love for reading. Book groups meet regularly, author visits are arranged, and creative displays, book lists, and bookmarks are produced to promote reading. We also celebrate national events such as World Book Day, creating a truly immersive and inspiring experience for our students.
---
Resources
There are currently over 11,000 resources - books, audiobooks, DVDs - held in the library. Follow this link to access the catalogue of library resources:

www.readingcloud.net
The library also stocks periodicals, magazines and leaflets. These resources are selected to meet the academic, social, emotional and creative needs of our school community. Students are encouraged to suggest resources that may be added to the library.
Borrowing Resources
All students are members of the library and may borrow resources to support their learning or to read for pleasure. Students may borrow up to 3 items for a period of 2 weeks. This time can be extended if no other student has requested the item concerned. Although the library does not charge for overdue books, students are expected to look after the books that they borrow and a charge will be made if books are lost or damaged. Students and staff can check their library account by logging on to the library management system:
---
Reading Websites
Southern Schools Book Award: https://southernschoolsbookaward.co.uk/
Scholastic Teen Book Club: https://shop.scholastic.co.uk/teen-book-club
Book Trust: https://www.booktrust.org.uk/booklists/b/best-books-for-teens-teen/
Scholastic Reading List: https://schoolreadinglist.co.uk/reading-lists-for-ks4-school-pupils/suggested-reading-list-year-10-pupils-ks4-age-14-15/
---
Opening times
During term-time only:
Monday - Thursday 8.00am - 4.00pm
Friday 8.00am - 3.30pm