NeuroNinja
Dear Parents and Carers of Y10 students,
My name's Andrew and I work at a company called Action Your Potential. I had the privilege of working with Y10 students at PCS on Tuesday 21st June and I was really impressed with all of them, what a great bunch of young people.
We talked to the students about their incredible brains and how they work and how to get the most out of it every day. Below you'll find videos below that walk you through the details of the study habits we taught the students to help them build great long-term memory to support their GCSEs. When we work with our brain's memory systems we can learn more and remember more.
These videos walk you through the study habit - the what, why and how of it. We are writing to your parents and carers too.
Why is believing I can so important to success in my exam year? 6:07s
What is the study habit and why is it a gamer changer in terms of exam prep? 6:28s
How do I use the study capture sheet to support memory? 6:37s
How do I use flashcards? 4:33s
How do I use mindmaps? 5:27s
How do I make the study habit actually happen? 6:32s
We also talked to students about the importance of well-being and something called the 12 Rocks of well-being - more information at our website:
If you want to join any of our webinars this term, here is a letter with sign up details.
Later in June we are running a parent and carer webinar, you'll find details in the letter linked above.
Best wishes
Andrew and Darren AYP
---
Term 6 #NeuroNinja Parent & Carer Webinars
As part of our continued support for students and their families across the learning community of the school we're excited to bring to you the summer's webinar programme. Thank you so much for your engagement with last term's programme, we have had over 81000 views of the material last term.
The aim of our work is to inspire, engage, enthral and inform you and your child about the incredible potential of the amazing human brain and how, through changes to our daily behaviours, we can improve and develop ourselves.
Term 6 Webinars are below.
We've made it easy, click here to sign up to all the webinars, only log on for the ones you want to watch live, all of them are recorded and on the hub within a week of being recorded.
---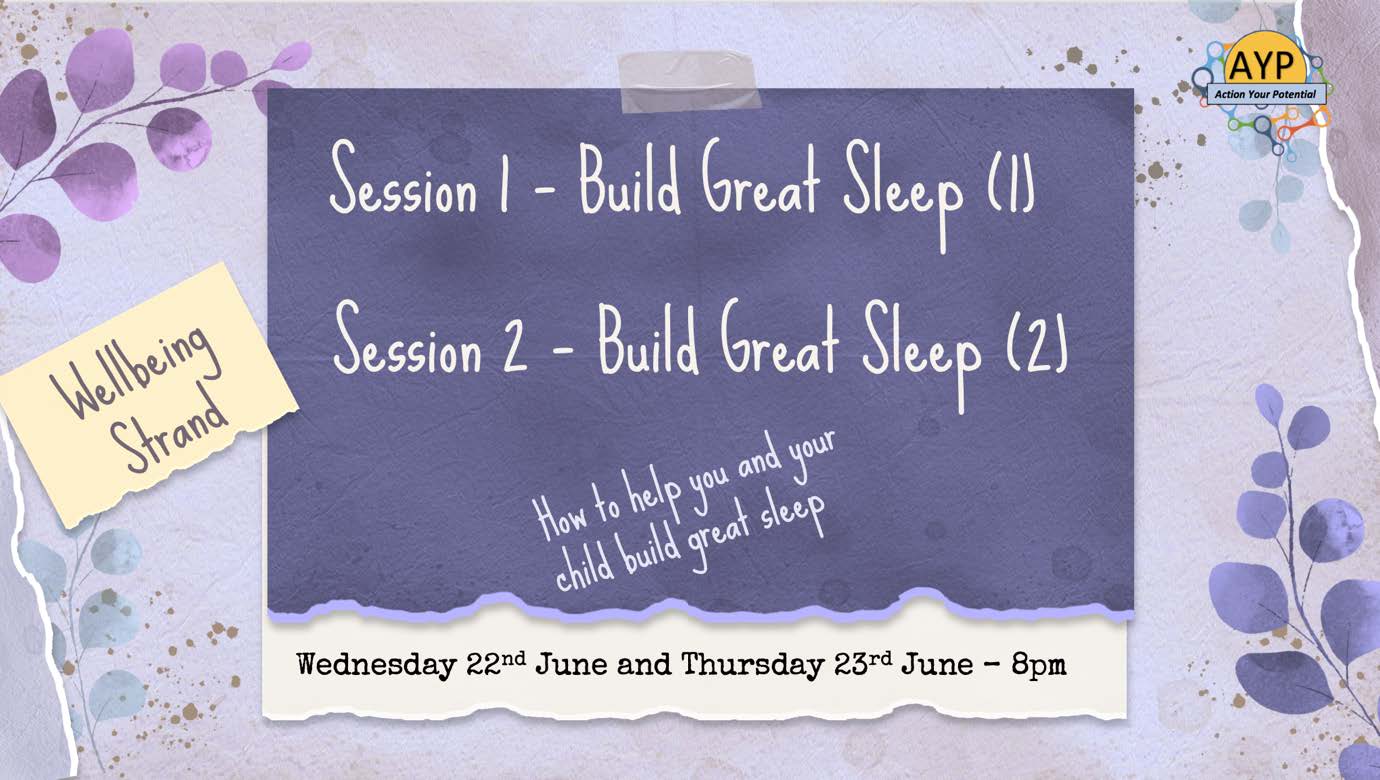 Wed 22 June and Thu 23 June
Well-Being Strand
Session 1: Build Great Sleep (1)
Session 2: Build Great Sleep (2)
How to help you and your child build great sleep
Click here to sign up
---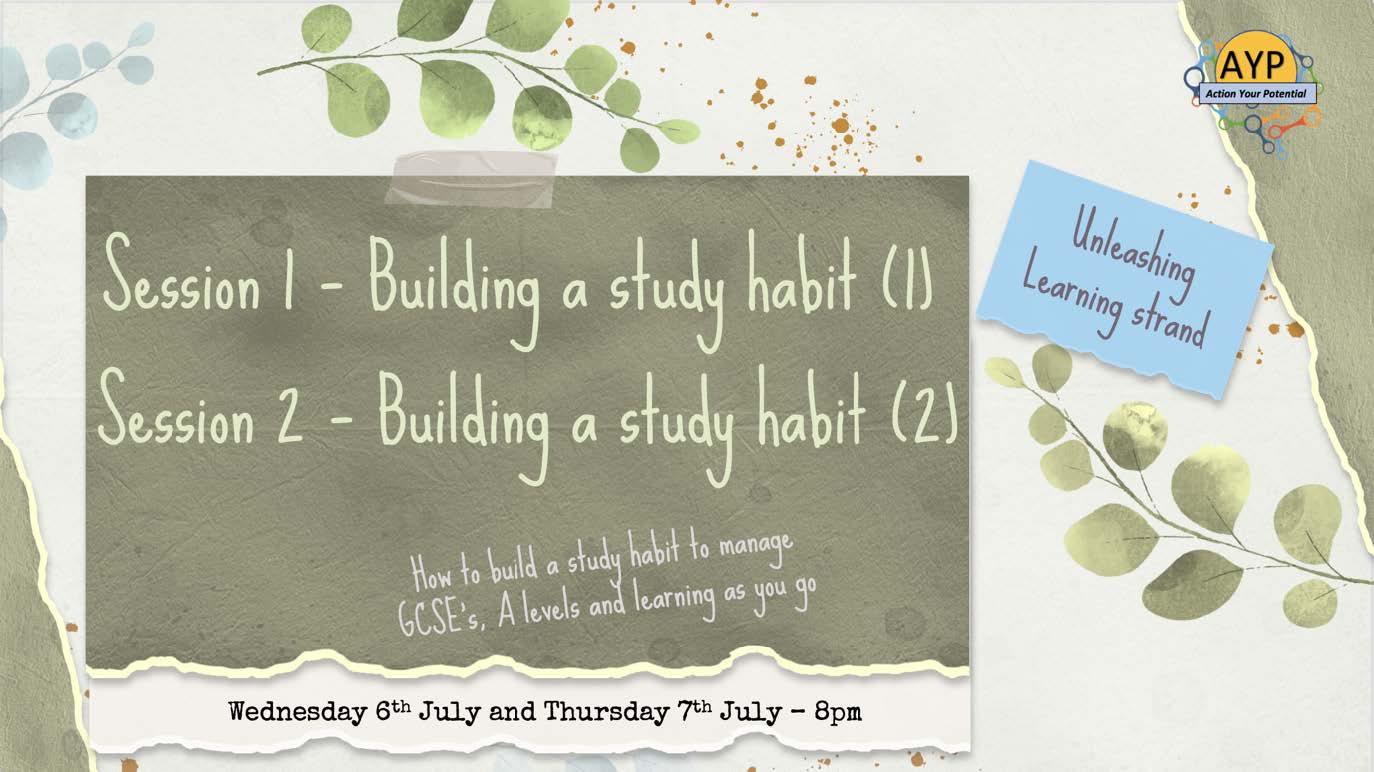 Wed 6 and Thu 7 July – 8pm
Unleashing Learning
Building A Study Habit (1)
Building A Study Habit (2)
How to build a study habit to manage GCSEs, A Levels and learning as you go.
All sessions are on Zoom
All sessions will be recorded and loaded to the NeuroNinja Learning Hub
Click here to sign up
---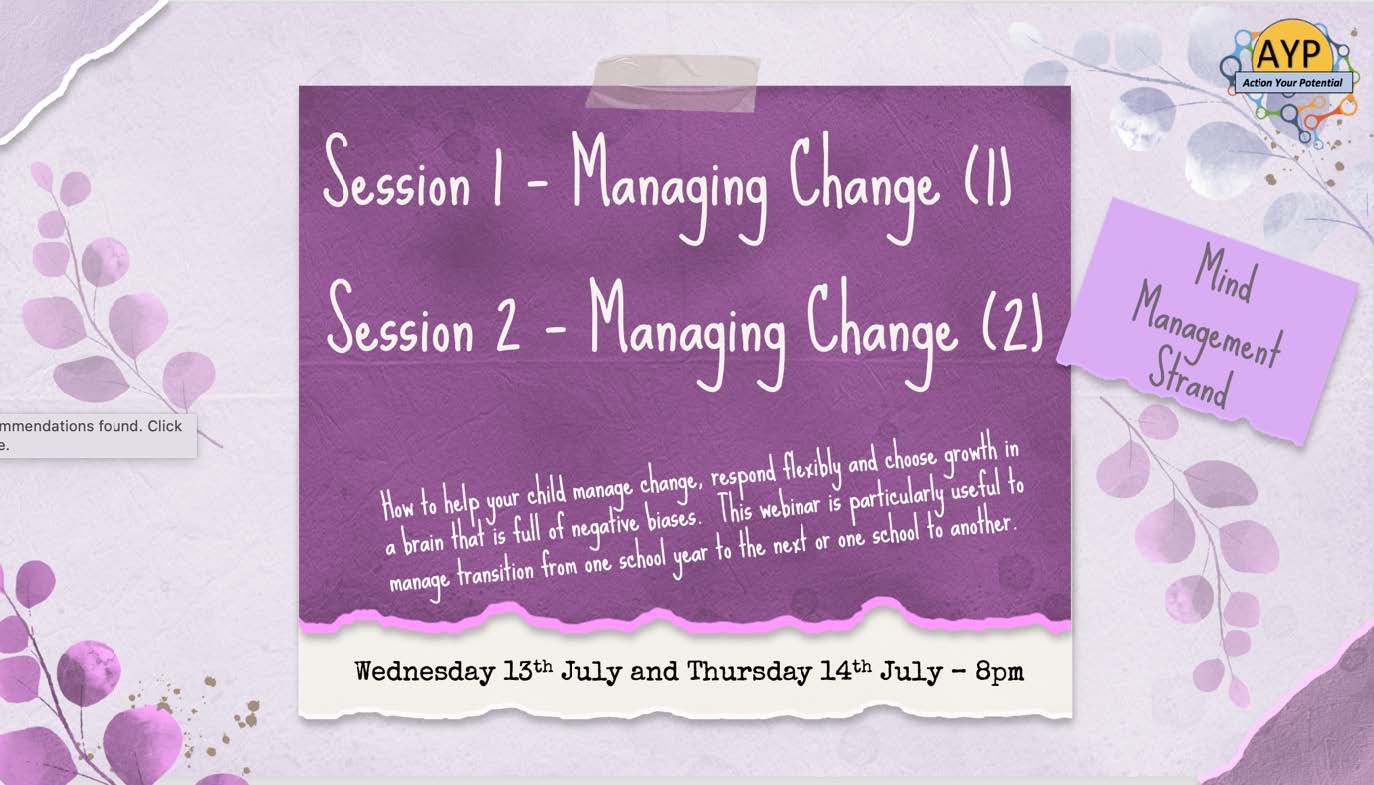 Wed 13 and Thu 14 July – 8pm
Mind Management Strand
Session 1: Managing Change (1)
Session 2: Managing Change (2)
How to help your child manage change, respond flexibly and choose growth in a brain that is full of negative biases. This webinar is particularly useful to manage transition from one school year to the next or one school to another.
Click here to sign up