Career Support
---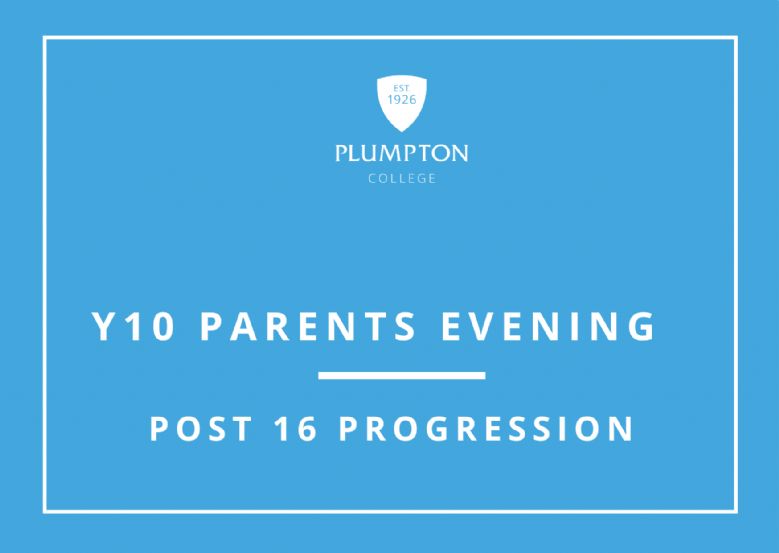 On 13th July, Plumpton College will be hosting a virtual Parent/Carers Evening.
A great opportunity for parents / carers of current Year 10 students to learn more about Plumpton College and help guide their child in their further study and career choices. Hear from:
6:00pm – 6:10pm: intro to the session, Principal Jeremy Kerswell
6:10pm – 6:25pm: Vice Principal Jo Buckley, curriculum, meeting employer needs, progression pathways and T'Levels
6:25pm – 6:35pm: James Izzard, careers support and guidance for students
6:35pm – 6:45pm: Karen Jarvis, overview of Plumpton College
6:45pm – 7:00pm: here from some of our students
7:00pm – Q&A, parents can stay online to ask questions or leave the session
To register, parents/carers please email schoolsliaison@plumpton.ac.uk.
---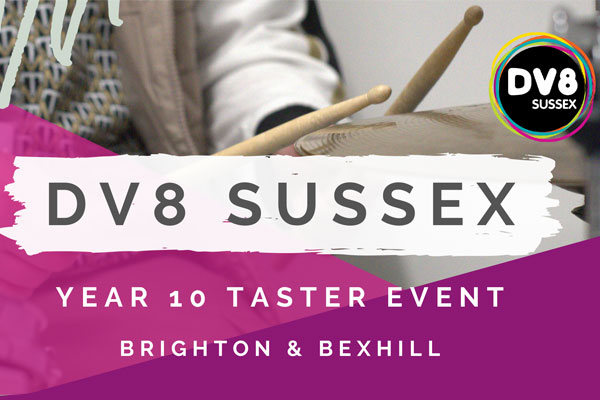 DV8 Year 10 Taster Event which will be taking place concurrently at our Brighton and Bexhill centres on Wednesday 29th June, between 4-7pm.
This event will give your students the opportunity to find out more about our courses in Games, Music, Media and Esports and speak to our staff and students more about Dv8. Of course, if there are any younger students who want to attend, they are more than welcome to.
Registrations for this event can be made on our website at
https://www.dv8sussex.com/year-10-taster-days/
---

Click here for the Taster Day Form
---

Click here for theTaster Day Form
---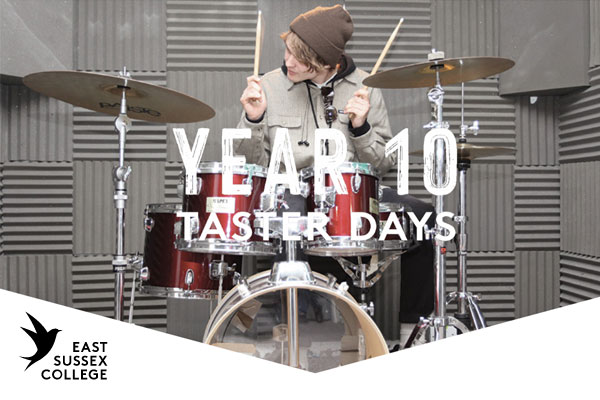 Registration for the East Sussex College Taster Days at the Eastbourne and Lewes campuses is now open.

Lewes - Tuesday 28th June
Eastbourne - Thursday 30th June
Please use this link to book a place https://www.escg.ac.uk/whats-on/taster-days/
---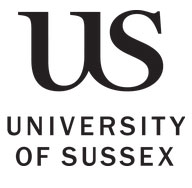 The University of Sussex Year 10 Summer School runs from Wednesday 6 - Friday 8 July 2022, and allows students to experience what it is like to be a university student, including:

• A taster of university learning, with an engaging, fun lecture, plus academic taster sessions, with a choice of four from Film Studies, Psychology, Astronomy/ Physics, Philosophy, Engineering and Informatics
• Student social activities such as a sports/ film night and quiz night in our Students' Union
• Learning more about what it's like to be a university student from our student ambassadors, with ambassador networking and a fun ambassador session
• The opportunity to meet other students from the local area
• A taster of student life through staying in halls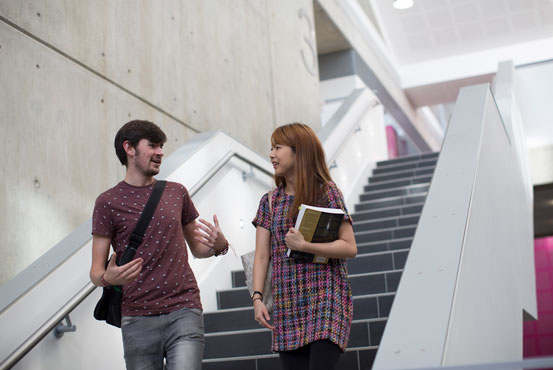 Applications are open to all Year 10 students who meet our selection criteria, details of which can be found here. The deadline for applications is 10am, Wednesday 25th May 2022, with students being able to apply using the button below.
Apply to the Year 10 Summer School
---
Academic Events (Pre-16)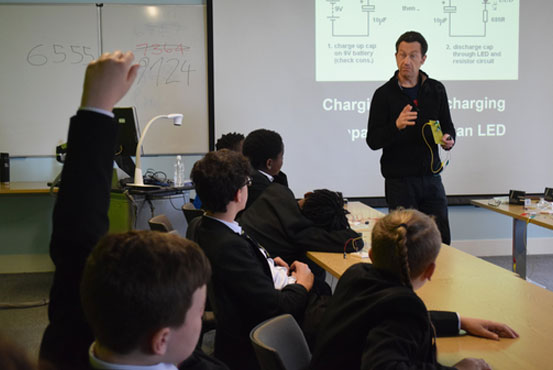 We are delighted to announce that we have two pre-16 academic events now open for booking – Design a Racing Car for students in Year 10, and our Year 7/8 Harry Kroto Event. The events are completely free to attend, and will give your students the chance to experience new subjects available at university level. These will be the final stand-alone events of the academic year for this age group, so do book now to avoid disappointment. For more information and to book your spaces, please see the event pages using the link below.
Book onto our pre-16 academic events
---
Brighton MET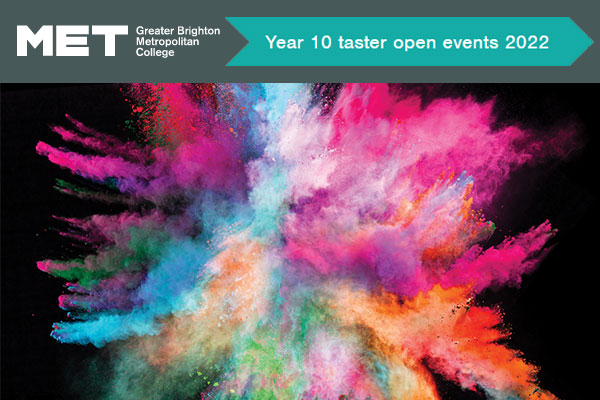 We know that visits to college campuses are highly valuable experiences for prospective students and are also aware that a lot of time at school has been missed in the last two years. With this in mind we have decided that this year we will hold our dedicated Year 10 open events out of school hours. We hope this will mean more students are free to visit us to get their first taste of what life is like at college. So I am delighted to confirm that our Year 10 Taster Open Events will run on the following dates:
Tuesday 5 July - 3.30-5.30pm
Brighton MET, Central Brighton Campus, Pelham Street, Brighton, BN1 4FA
Northbrook MET, West Durrington Campus, Littlehampton Road, Worthing, BN12 6NU
Wednesday 6 July - 3.30-5.30pm
Northbrook MET, Broadwater Campus, Broadwater Road, Worthing, BN14 8HJ
Wednesday 6 July - 3.30-5pm
Northbrook MET, Shoreham Airport Campus, Cecil Pashley Way, Shoreham-by-Sea, BN43 5FF
Thursday 7 July - 3.30-5pm
Brighton MET, East Brighton Campus, Wilson Avenue, Brighton, BN2 5PB
More details and the booking form can be found here:
https://www.gbmc.ac.uk/year-10-taster-open-events
---
Varndean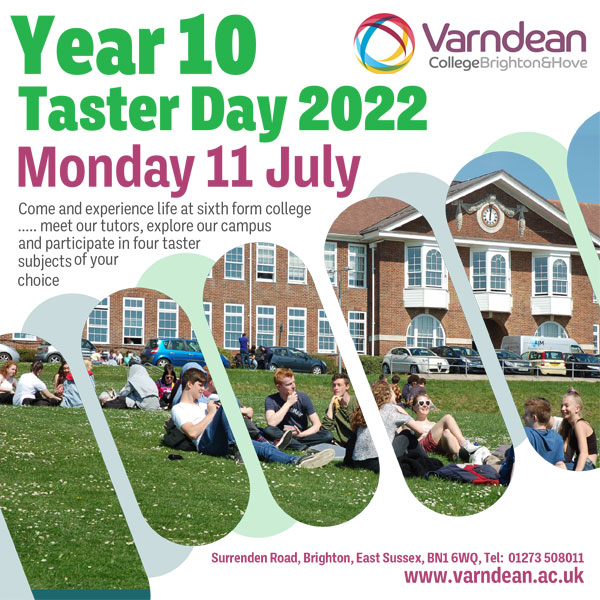 https://varndean.ac.uk/events/year10/
---
Post-16 Options
Future Aspirations and Careers Newsletter - Edition 1
Future Aspirations and Careers Newsletter - Edition 2
---
Careers and College Transition at PCS
All young people need a planned programme of activities both to help them choose appropriate pathways at 14 and 16 and to enable them to manage their careers, career progression and sustain employability throughout their lives. PCS provides impartial Careers Education,
Information, Advice and Guidance (CEIAG) to support students' transition, not only to further or higher education, vocational training or employment, but to support them in becoming independent managers of their own careers.
Our school encourages students to aspire and value lifelong learning, provide opportunities to develop key employability and enterprise skills which are highly valued by employers, colleges, universities, and apprenticeship providers. The CEIAG Programme has been developed to engage parents and local employers, both in school and externally, to support our students in becoming employable and aspirational young people in accordance with the recommended Gatsby Benchmarks. We are in the process of updating our Investors in Careers Award.
All pupils in years 7-11 are entitled:
• To find out about technical education qualifications and apprenticeships opportunities, as part of a careers programme which provides information on the full range of education and training options available at each transition point.
• To hear from a range of local providers about the opportunities they offer, including technical education and apprenticeships - through options events, assemblies and group discussions and taster events.
• To understand how to make applications for the full range of academic and technical courses.
The named careers lead for the school is Josie Turner:
josie.turner@swale.at - 01273 581100
The Careers policy is available here.
Students will receive careers guidance in Personal Development lessons but may also ask for further guidance through the library, mentor or Head of Year.
Parents wishing to have more information should contact:
Mrs Pellett, Library and Careers Co-ordinator - georgina.pellett@swale.at
Ms Newman, Careers Advisor - jemma.newman@swale.at

We invite any organisation wishing to present to our students regarding careers and education to contact: pcs-careers@swale.at
We regularly review our careers provision and impact, and keep a range of internal tracking including:

• Student Council
• Student feedback on their experience of the careers programme and what they gained from it
• An annual careers survey to all staff
• Staff feedback on careers lessons, mock interviews etc
• Gathering informal feedback from external partners and from parents
• Quality assurance of careers lesson
• Student destination figures post-16
Careers provision will be reviewed annually in January each year.
---